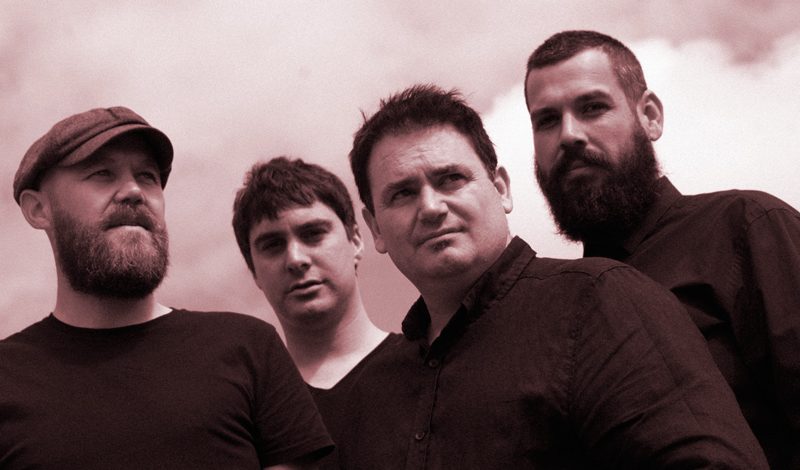 Check out this great article from our mate Zaryd over at the Four Five Hundred!
Kessel: Out from Under the Covers
There came a point last year when playing other people's songs in bars wasn't enough for Jason Lane and Tim Archer.
So, they sat down and mapped out a way to do what they wanted.
Kessel is Whanganui musicians Jason Lane, Tim Archer, Simon Grant and Alex Marsh.
The quartet make their stage debut this weekend.
"Tim and I played in different bands doing covers and we thought we'd like to do something a bit different a write original songs," frontman Lane says.
"That was actually thinking about songs and we were trying to break down elements of songs that we liked." Think Pearl Jam, Foo Fighters and Dire Straits. "I guess we're a rock band."
Grant and Marsh came on board to complete the band and over the past few months Kessel has refined its material.
"Now we've created these songs and we've played them and got them to a point where it almost feels like they're someone else's songs," Lane says.
"It's awesome because you have these great moments when you think you've got something down but someone else comes up with an idea and all of a sudden you've created something awesome."
Kessel have an hour-long set lined for the show at The Arena on Drews Ave this Saturday with support from Mr Sudden Death.
"We've had the odd people come along to our practices so we've had 20-30 people come to watch.
"We're really excited and I guess the point of difference is it's not at a bar. We're actually putting this on ourselves, we've hired the venue, we're making this our own event."
The band also publishes a newsletter, The Kessel Run, on the band's website.
"There's so many awesome musicians in Whanganui and we've seen so many music venues come and go and we've seen it hard to get bums on seats and things like that," Lane says.
"I think in Whanganui everybody seems to be positive about the place again. It's just about making sure people get more involved in the scene and make up another music scene again."
*Kessel play at The Arena, Drews Ave, Saturday November 19. Tickets are available from kessel.co.nz